Diverse contemporary voices from Hawaiʻi and the Pacific offer intriguing cultural perspectives and insights in this enriching hour-long program hosted by Hawaiian educators and cultural practitioners Snowbird Bento and Lāiana Kanoa-Wong. A new episode will be uploaded each month along with a series of compelling offshoot commentaries.
JOIN HOSTS
Snowbird Bento and Lāiana Kanoa-Wong as we launch a series of monthly Pacific Conversations for 2020-2021.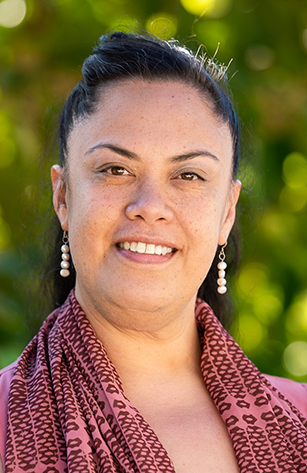 Snowbird Bento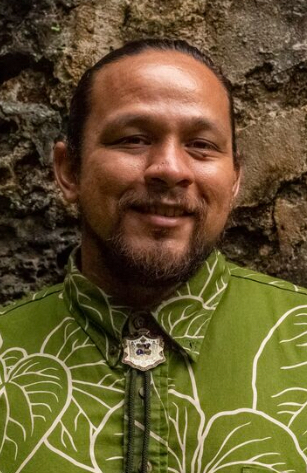 Lāiana Kanoa-Wong
---
NGĀTI RUAWĀHIA, Part 2:
Sir Hector Hekenukumai Busby — Hawaiʻi's Legacy in Aotearoa
CLICK HERE to view Full Program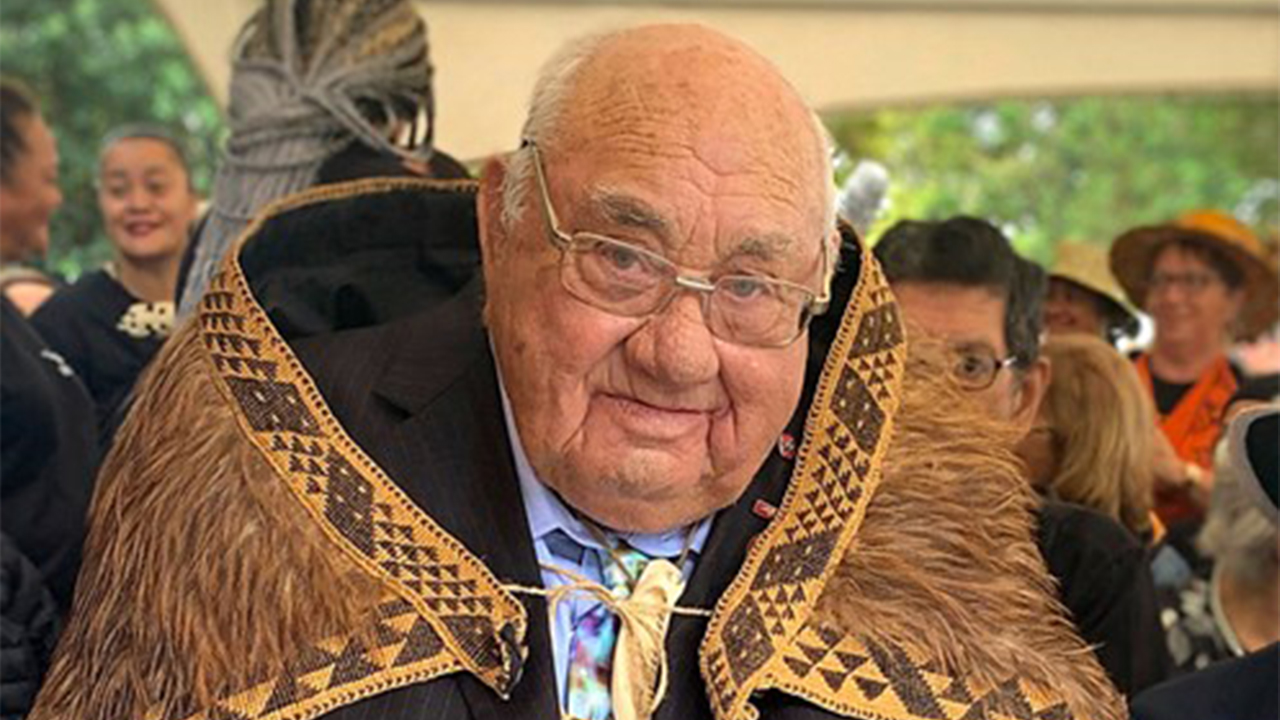 Chapter 1: Opening Tribute
This program is dedicated to Sir Hector Hekenukumai Ngaiwi Pūhipi Busby: Pwo navigator, master canoe-builder, patriarch of Māori voyaging, and founding elder of the Hawaiian tribe, Ngāti Ruawāhia. We begin with two brief video tributes: "Te Aurere" by ʻŌiwiTV provides an overview of Sir Hec's canoe legacy at his home in Aurere, and "He Hekenga Turua" directed by Allan George and produced by Justin Scott, is a deeply personal expression by Sir Hec, spoken in Te Reo Māori, shortly before his passing in 2019, with poignant images of his memorial services.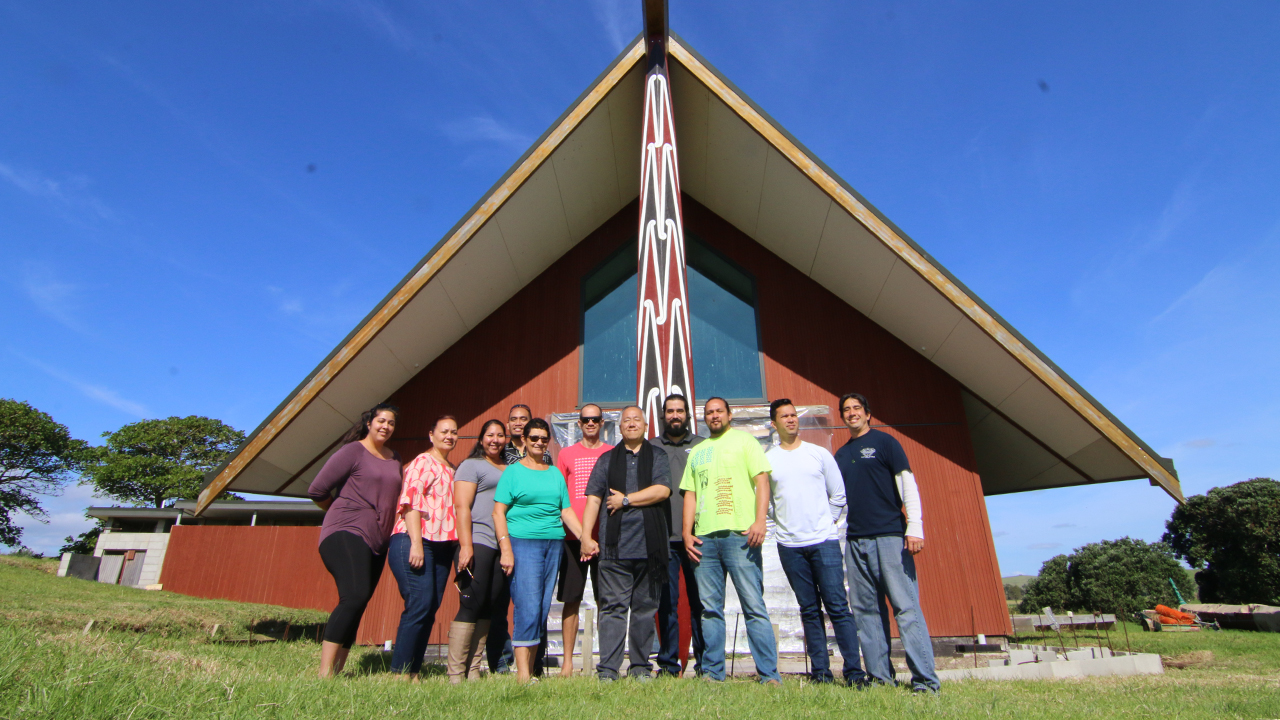 Chapter 2: Legacy
Science instructor Chris Blake and graduates from the Papa Kilo Hōkū navigation class at Kamehameha Schools Kapālama recount their time at Aurere, Aotearoa learning from Sir Hec and Nainoa Thompson in 2019. Dr. Peter Philips of Arawai Ltd. shares the latest developments regarding "Sir Hec's Kupe Waka Centre," a long-anticipated school of navigation and visitor center funded by the New Zealand government. When Sir Hec's long-awaited dream opens its doors in November 2021, it will be a sister center to the Kaʻiwakīloumoku Hawaiian Cultural Center located at Kamehameha Schools Kapālama in Honolulu.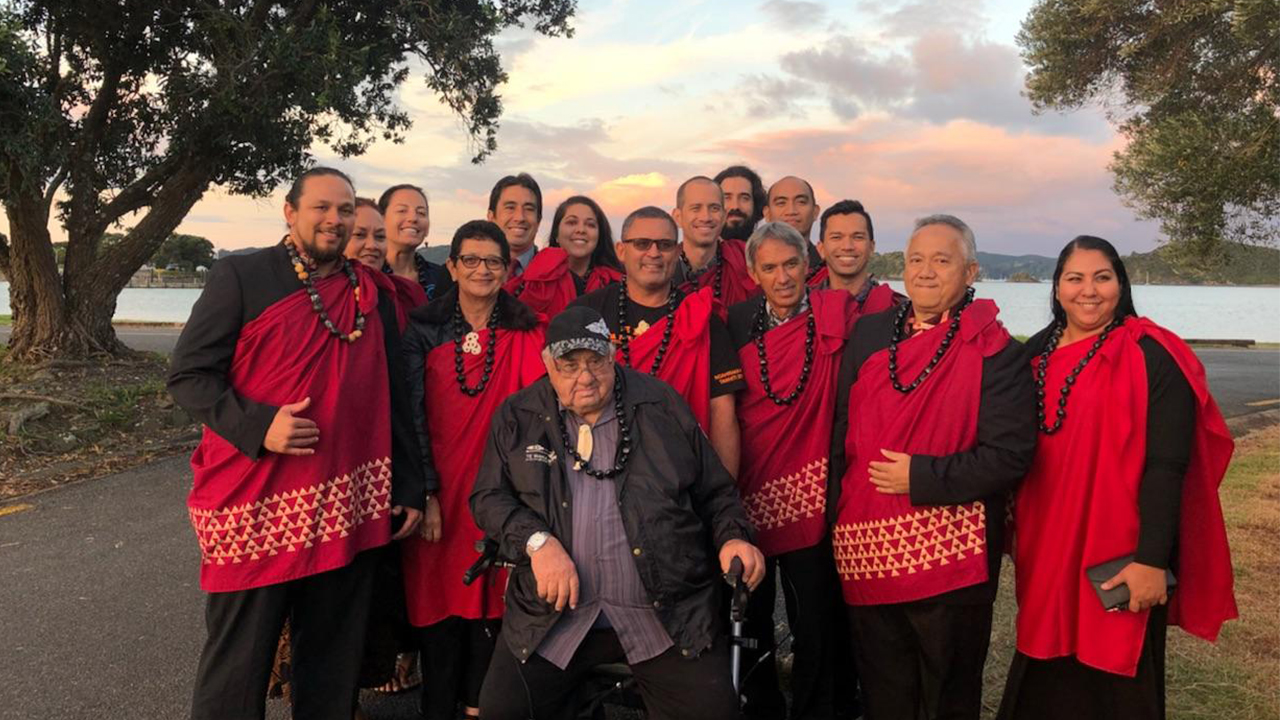 Chapter 3: Māori Tributes
The family of Sir Hec and friends of Ngāti Ruawāhia reflect on our tribal relationships and express well-wishing on this 35th commemoration year for the 6th Tribe of Te Tai Tokerau. Kia ora!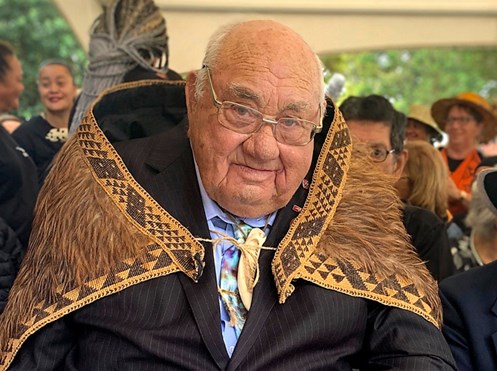 Brand New Episode!
Program Release Date:
WEDNESDAY DECEMBER 2, 2020 (Lāʻau Kū Kahi)
---
NGĀTI RUAWĀHIA, Part 1:
Hawaiian Tribe of Te Tai Tokerau Celebrates 35 Years
CLICK HERE to view Main Program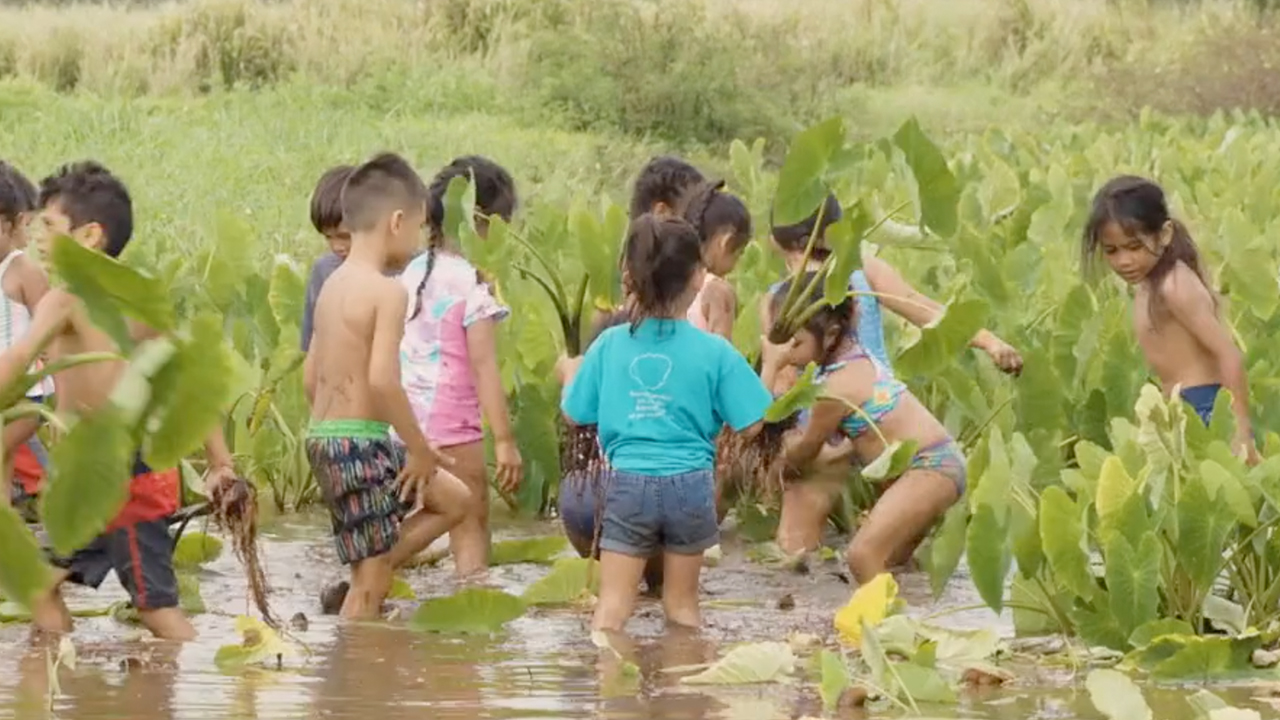 Chapter 1: Opening
Before embarking on our journey to Aotearoa (New Zealand), we are pleased to highlight the achievements of Kawaikini, a Hawaiian culture, language, and ʻāina-based public charter school whose students are knowledgeable of their Kauaʻi Island heritage and devoted to learning on and from the land. Then we'll head off to Aotearoa to learn more about Hawaiʻi-Māori relationships and the 35-year heritage of Ngāti Ruawāhia, the 6th Tribe of Te Tai Tokerau.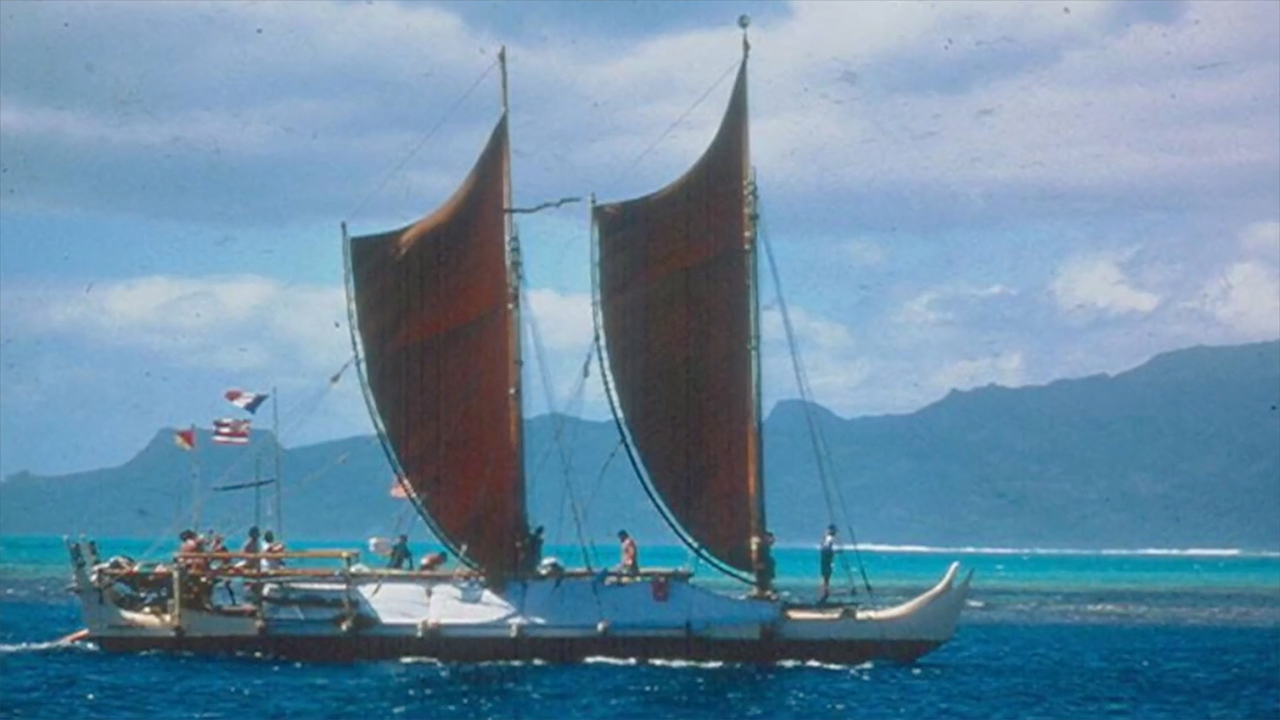 Chapter 2: Panel Discussion - 1985 Hōkūleʻa Crew, Rarotonga, Cook Islands to Waitangi, Aotearoa
Nainoa Thompson (navigator), Shorty Bertelmann (captain), Bruce Blankenfeld, Kālepa Baybayan, Billy Richards, Harry Ho, and Māori crew member Stanley Conrad (Te Aupōuri) share inspiring stories about the epic sail and historic landfall that ignited the contemporary Māori waka (canoe) movement, and gave birth to the Hawaiian tribe, Ngāti Ruawāhia, 6th Tribe of Te Tai Tokerau. Video highlights of the 2014 Mālama Honua return sail to Waitangi bring this abbreviated 50-minute discussion to a close. Stay tuned for Ngāti Ruawāhia, Part 2: Sir Hector Hekenukumai Busby – Hawaiʻi's Legacy in Aotearoa.
CLICK HERE to view Special Program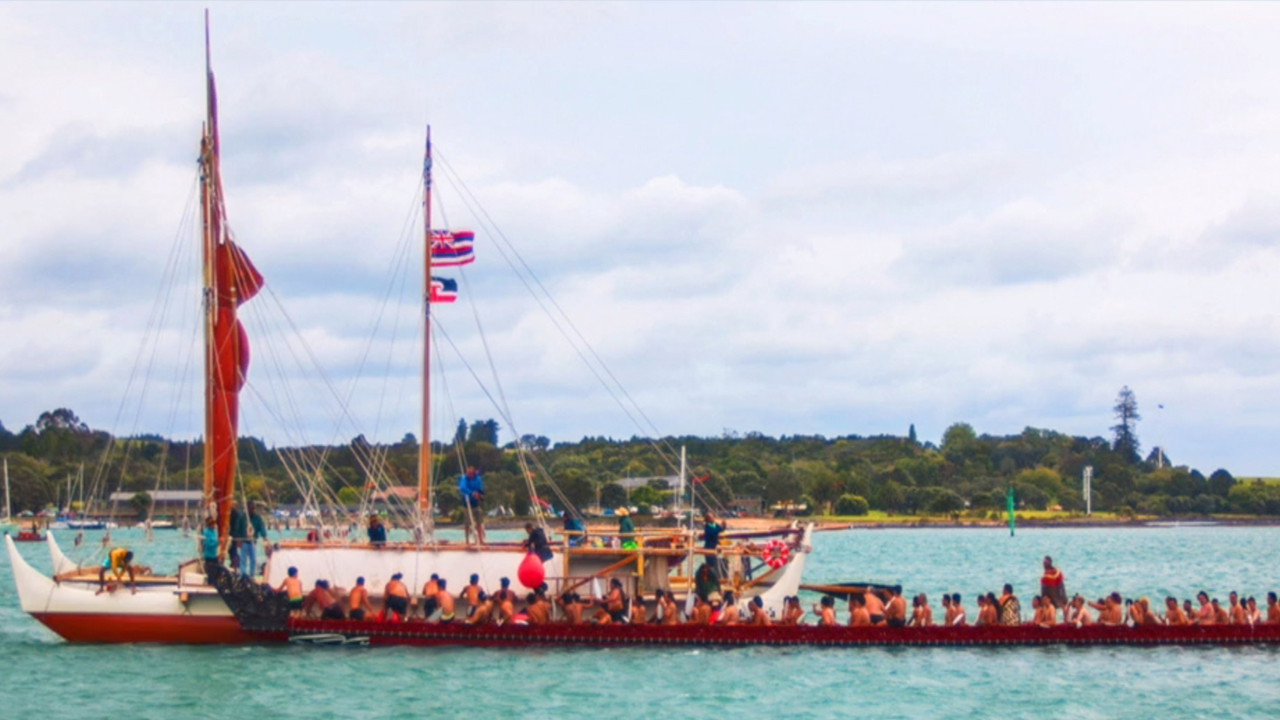 Extended Conversations: 1985 Hōkūleʻa Crew Panel
Vivid storytelling and rich conversations by the crew continue in this extended hour-long segment.
---
ALASKA NATIVE CANOE LEGACY: Yakutat Canoe Meets Hawaiʻiloa and Hōkūleʻa
The gifting of two Sitka spruce logs by the Sealaska Corporation for the building of the Hawaiʻiloa canoe in 1990 is emblematic of the indigenous principles of generosity and kindness – the notion that wealth is measured not by what we accumulate for ourselves but what we give away to others.
A panel including leaders and colleagues of our Alaska Native extended family of Tlingit, Haida and Tsimshian, will share about the achievements and aspirations of the Alaska Native community and the sense of connectedness that all Pacific peoples feel for our sacred waterways and rich canoe traditions.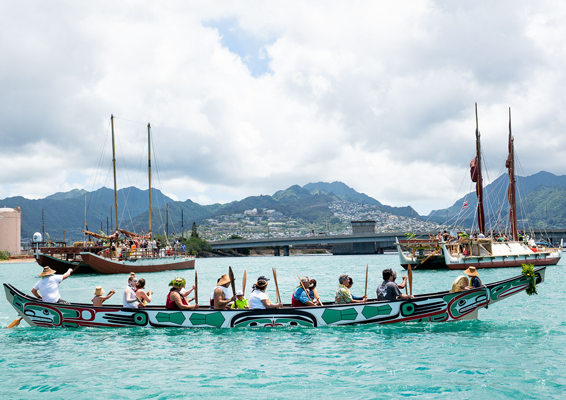 Program Release Date:
WEDNESDAY JANUARY 27, 2021 (Māhealani)
---
INDIGENOUS TAIWAN:
Birthplace of Polynesian Language and Pacific Navigation
The Austronesian language family, to which Hawaiian and many Pacific languages belong, has its roots in what is called Taiwan today. The early speakers of this language group developed maritime sailing technology that facilitated widespread migration reaching as far west as Madagascar, down through Island Southeast Asia, into the Bismark Archipelago, and eventually to parts of Micronesia as well as Western and Eastern Polynesia in the central and northern Pacific. As they traveled, they left genetic, botanical, cultural, and linguistic imprints that form a six-thousand-year-old genealogical road map of the peopling of the Pacific. A panel including colleagues from the National Taiwan University Anthropology Department, and representatives from the Kaviyangan Paiwan Tribe of Pingtung, Taiwan will join us in this celebration of our shared Austronesian heritage.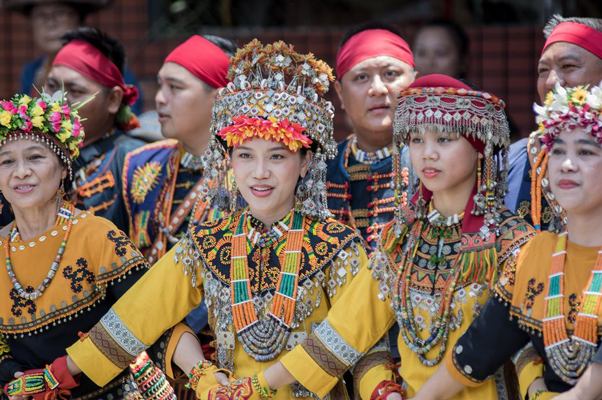 Program Release Date:
WEDNESDAY FEBRUARY 24, 2021 (Hua)
---
PAST PROGRAMS
KEALAIKAHIKI:
Ancestral Sea Road
Connecting Hawaiʻi and Tahiti
CLICK HERE to view Full Program
A showcase of Hawaiʻi-Pacific world class learning sets the stage for an inspiring conversation with Pwo navigator Nainoa Thompson and new-generation navigators Lehua Kamalu and Kaleomanuiwa Wong about ancestral sea roads and life aboard the Hōkūleʻa as it sails across the Kealaikahiki heritage corridor.
---
TAPUTAPUĀTEA:
Sacred Gathering Place of Navigators and Chiefs
CLICK HERE to view Full Program
A fascinating exploration of one of the most sacred sites in Polynesia, Marae Taputapuātea in Raʻiātea, including a presentation on the designation of Marae Taputapuātea as a UNESCO World Heritage Site, and a discussion with senior elder Papa Maraehau Kaina Tavaearii and key others directly involved in preserving the chiefly legacy of Taputapuātea.
OFFSHOOT COMMENTARIES
10/16/20
The Doldrums Are the Answer! | Nainoa Thompson, Master Navigator, PVS
---
10/23/20
Dreams of a Young Voyager | Kalani Asano, PVS Crew
CLICK HERE for a special mele segment
---
11/13/20
Comparing Hawaiian and Tahitian Language | Dr. Keao NeSmith, Indo-Pacific Languages, UH Mānoa
---
11/20/20
Growing Up Hawaiian-Tahitian | Tauariʻi Nahalea-Marama, Dancer/Actor
---
12/04/20
Māuipāmamao: Carving Hawaiian-Māori Tribal Heritage | Kumulāʻau Sing, Carver/Artist, Kaʻiwakīloumoku
---
Looking For More Content?
Check out our Pacific Conversations archives to browse the entire collection of episodes and offshoot commentaries.