RAPA NUI
Māʻohi Voices
This page features native voices, interests, and perspectives regarding current events and happenings among Māʻohi, the native people of Rapa Nui.
Ancestral Lands Returned to the Rapa Nui After 129 Years of Chilean Control is an article by Intercontinental Cry about Chilean president Michelle Bachelet officially giving control of archaeological sites back to the locals by passing it on to a local entity named Maʻu Henua. (featured in picture above)

https://intercontinentalcry.org/lands-returned-rapa-nui-chilean-control/
Māʻohi Struggle for Autonomy and Independence (2012) is a TVNZ report posted by Tagata Pasifika. "It's important for a new party to be formed in Rapa Nui for Rapa Nui people..." - Jose Cardinali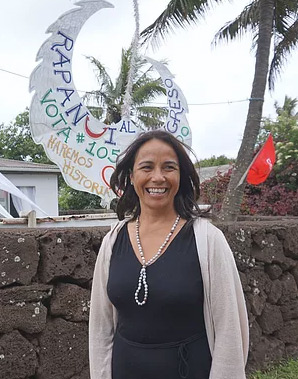 Indigenous World 2020: Rapa Nui is an article by the International Work Group for Indigneous Affairs (IWGIA) on the 1888 "Agreement of Wills" treaty and Chile's implementation of it's fundamental elements.
Media
Mana TV Rapa Nui is an exciting, locally-produced digital media space for the history, language, culture, and community events of Rapa Nui. It is widely available on YouTube and Facebook platforms.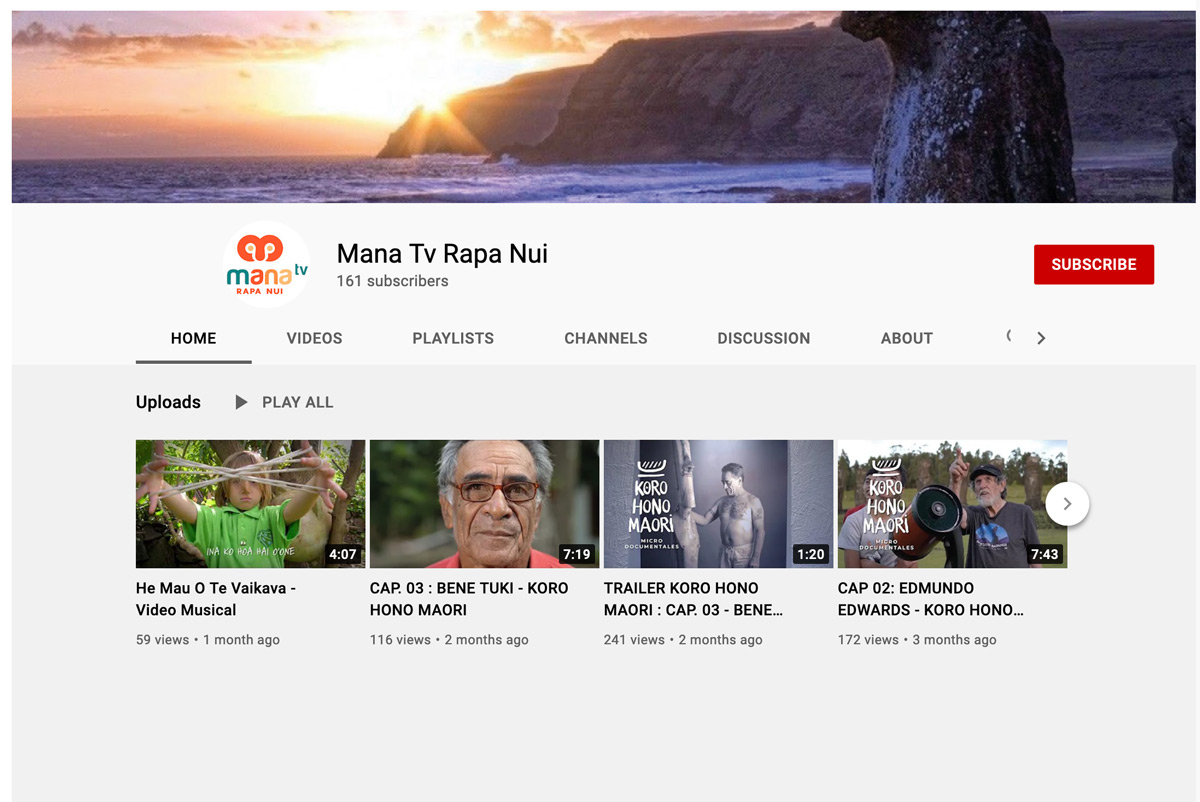 Mana Maohi is one of the most popular musical groups from Rapa Nui, who celebrate their identity as Māʻohi. Follow their Instagram for the latest updates about their work!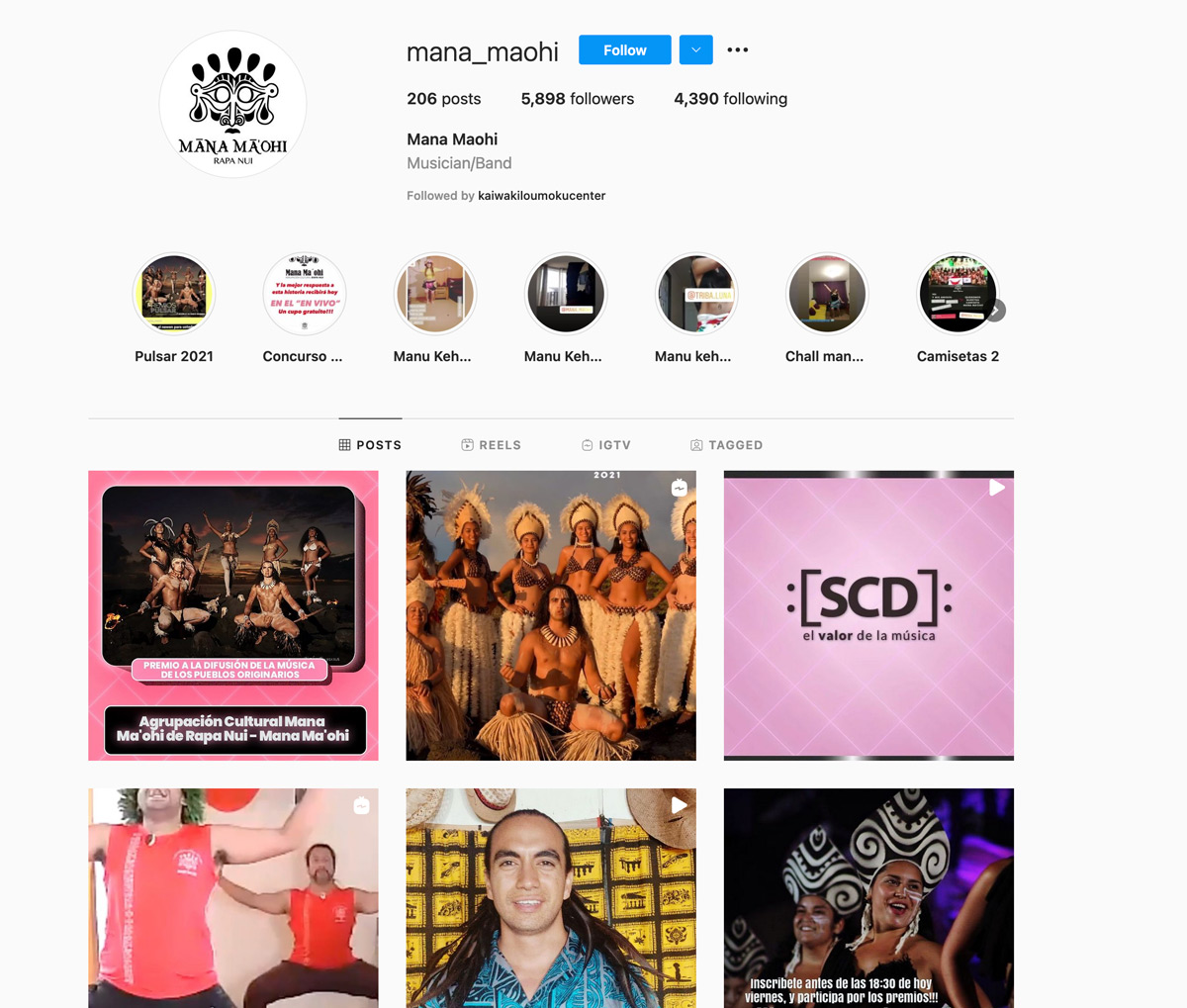 The official Municipalidad de Rapa Nui Instagram page provides up-to-date information on all the latest happenings in Rapa Nui. This account is a companion account to a government website for Rapa Nui at http://rapanui.net.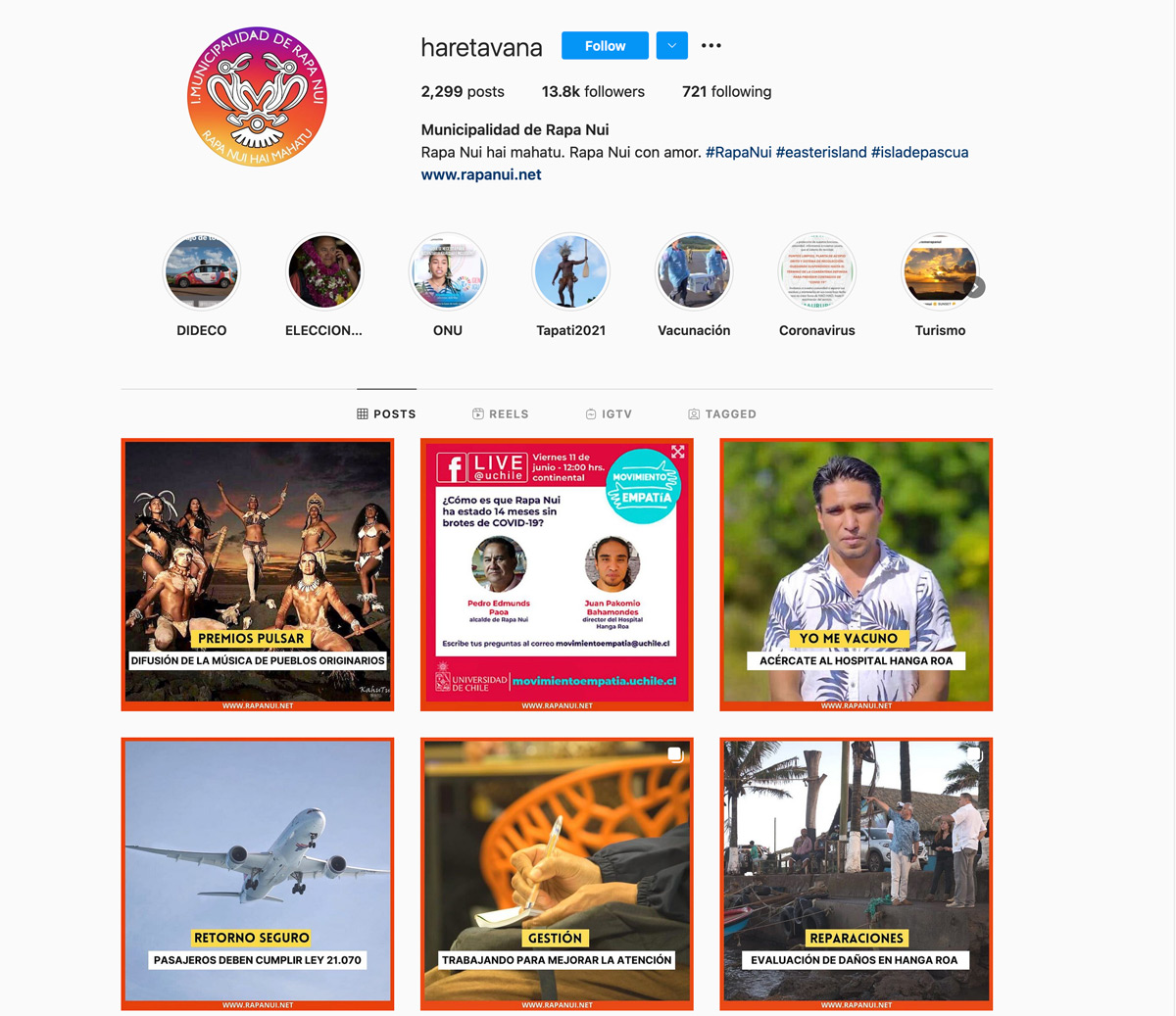 Radio Garden is a website where one can explore radio stations from around the world by simply spinning the globe.