RAPA NUI
Mā'ohi Voices
This page features native voices, interests, and perspectives regarding current events and happenings among Mā'ohi, the native people of Rapa Nui.
Ancestral ​Lands ​Returned ​to ​the ​Rapa ​Nui ​After ​129 ​Years ​of ​Chilean ​Control​ is the Intercontinental Cry article regarding the Chilean president Michelle Bachelet officially giving control of the archaeological sites back to the locals, by passing it on to a local entity called Ma'u Henua." (pictured above)

https://intercontinentalcry.org/lands-returned-rapa-nui-chilean-control/
Māʻohi​ struggle ​for ​autonomy​ and ​independence ​(2012) is a TVNZ report posted by Tagata Pasifika on the Māʻohi struggle for autonomy and independence (2012) "It's important for a new party to be formed in Rapa Nui for Rapa Nui people..." Jose Cardinali
Duration 6:05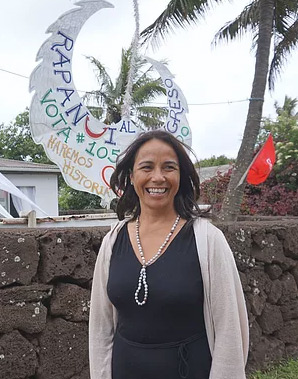 Indigenous World 2020: Rapa Nui​ was hosted by Nia Tero in February 2020 in Honolulu, Hawaiʻi. The objective of the forum was to set the platform for a select group of visionaries to share stories and offer guiding wisdom on Indigenous leadership and guardianship in the North Pacific sub-region. Special features include the Micronesian Pwo Navigators, regional leaders, indigenous advocates, and master navigator Nainoa Thompson.
Media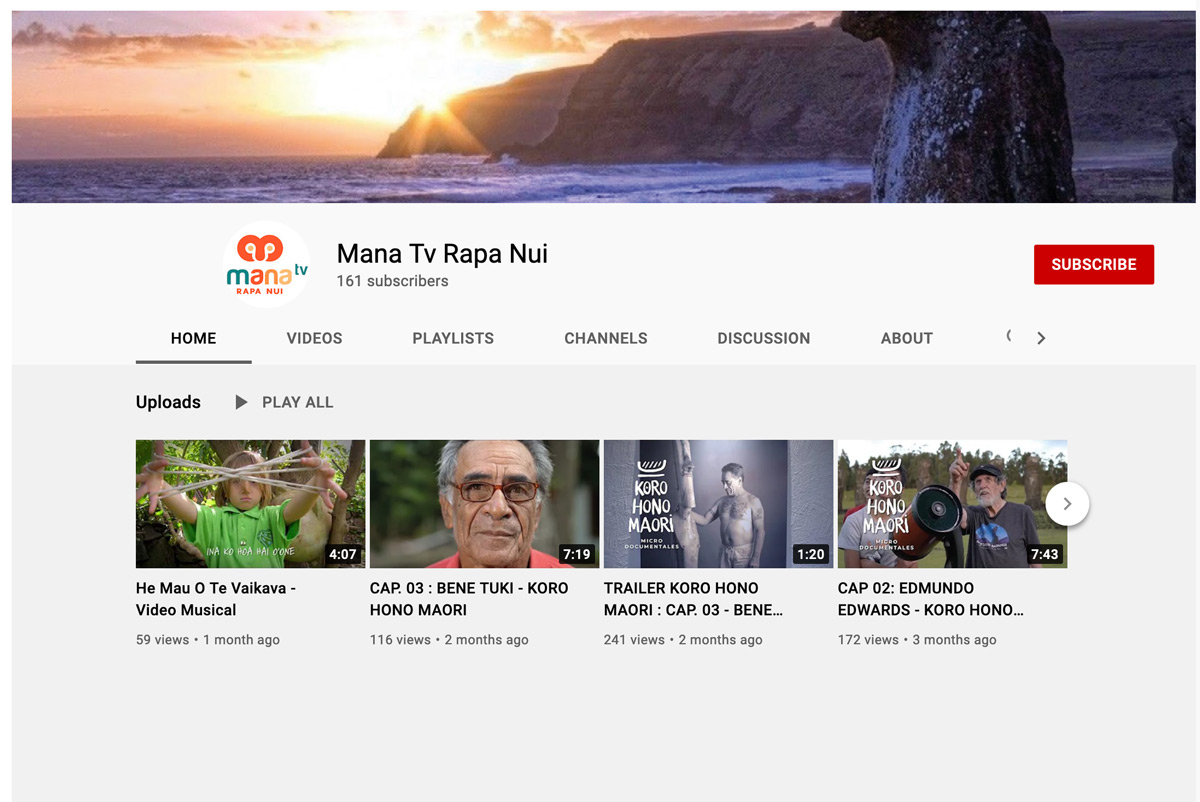 Mana TV Rapa Nui is an exciting locally produced digital media space for the history, language, culture, and community events of Rapa Nui. It is widely available on YouTube and Facebook platforms.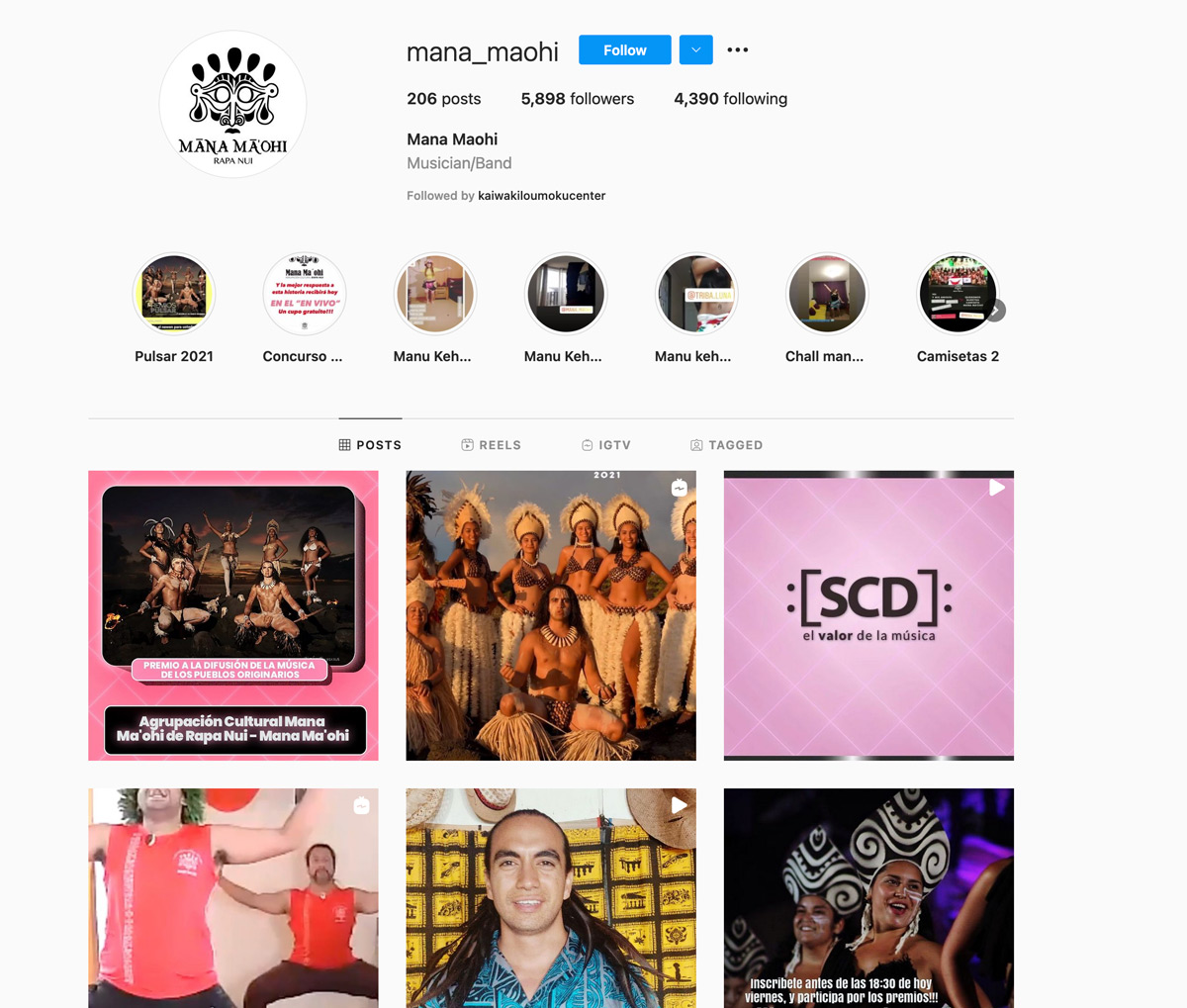 Mana Maohi is a Toward Freedom article regarding the struggle for independence on Rapa Nui. "We don't want to be under the constitutional laws that colonized us."- Paula Tepano. October 7, 2020 Naomi Larsson.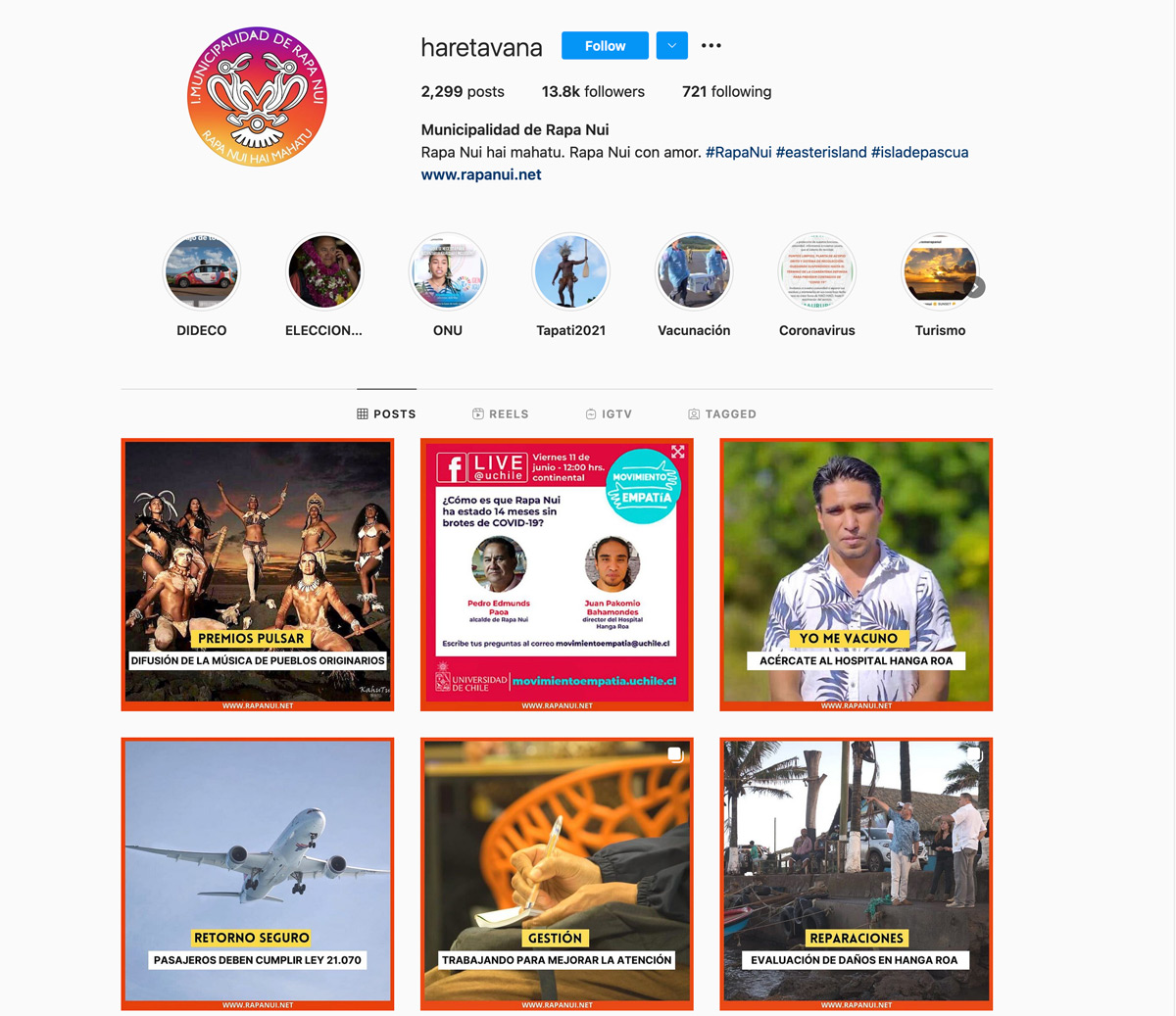 Municipalidad de Rapa Nui Follow this Instagram account for the Municipalidad de Rapa Nui, a government site, with up-to-date information on all the latest happenings in Rapa Nui. This account is a companion account to a government website for Rapa Nui at http://rapanui.net.
Radio Garden is a website where one can explore radio stations from around the world by simply spinning the globe.