AOTEAROA
Māori Voices
This page features native voices, interests, and perspectives of current events and happenings in the Māori community.
Māori Television is a New Zealand television station that broadcasts programs that make a significant contribution to the revitalization of the Māori language and culture. Funded by the New Zealand Government, the station commenced broadcasting on March 28, 2004, from its studios in Newmarket, Auckland. Its mission states: "The principal function of the Service is to promote te reo Māori me ngā tikanga Māori (Māori language and culture) through the provision of a high quality, cost-effective Māori television service, in both Māori and English, that informs, educates, and entertains a broad viewing audience, and, in doing so, enriches New Zealand's society, culture, and heritage."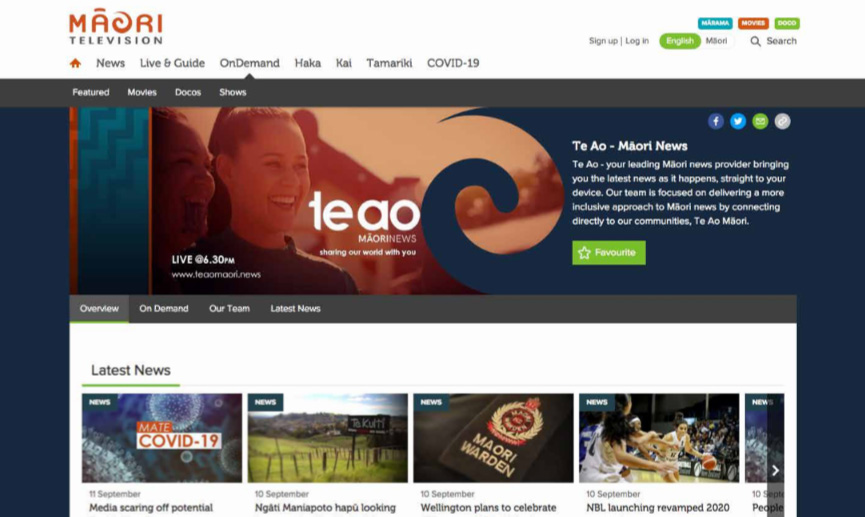 Te Ao, the news branch of Māori Television, is the leading Māori news provider in New Zealand. It covers international, national, regional, political, youth, sports, technology, and entertainment stories in the Māori language from a native perspective.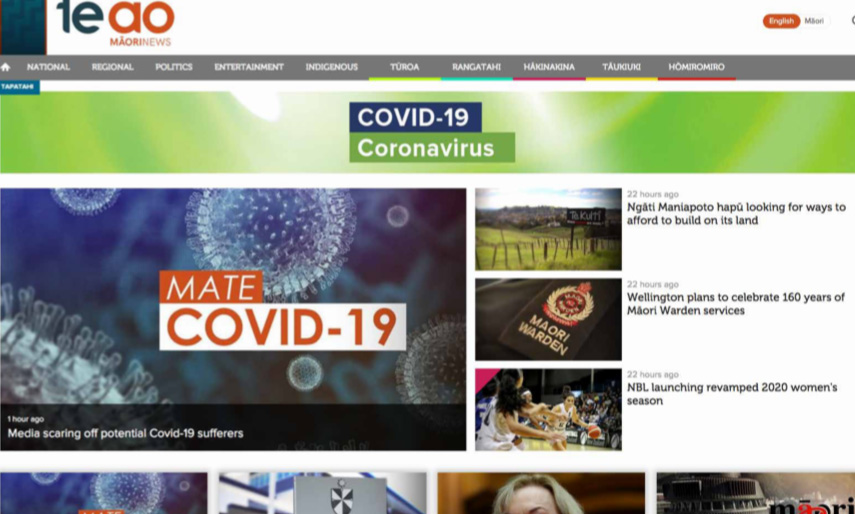 Te Karere is a news and current affairs show that was New Zealand's first Māori language television program when it first launched in 1982. Te Karere is broadcast on Television New Zealand's TVNZ 1. The focus of the program is content which is of national significance to the targeted Māori audience.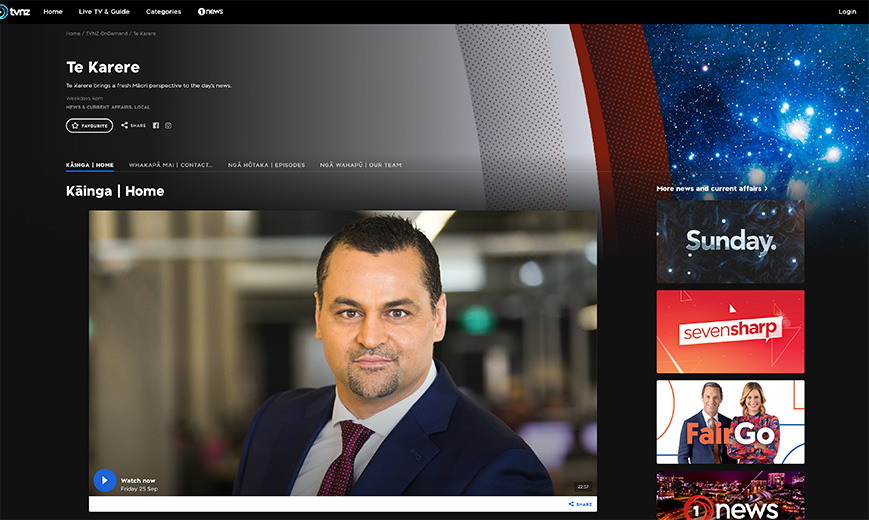 Te Hiku Media is a charitable media organization, collectively belonging to the Far North iwi of Ngāti Kuri, Te Aupouri, Ngai Takoto, Te Rārawa and Ngāti Kahu. The station is an iwi communications hub for iwi radio, online TV, and media services. Māori language revitalization is a core focus of Te Hiku Media, as is archiving and training. The organization's vision is: "He reo tuku iho, he reo ora" - Living language transmitted inter-generationally. Its mission is: "Whakatōkia, poipoia kia matomato te reo Māori o ngā haukāinga o Te Hiku o Te Ika" - Instill, nurture, and proliferate the Māori Language unique to haukāinga of Te Hiku o Te Ika.