ALASKA
Native Voices
This page features native voices, interests, and perspectives regarding current events and happenings in the Alaska Native community.
Alaska Native News is an online publication based in Anchorage that serves Alaskans, urban and rural, throughout the state and beyond. The coverage is a mix of local urban and rural stories along with periodic national and international updates.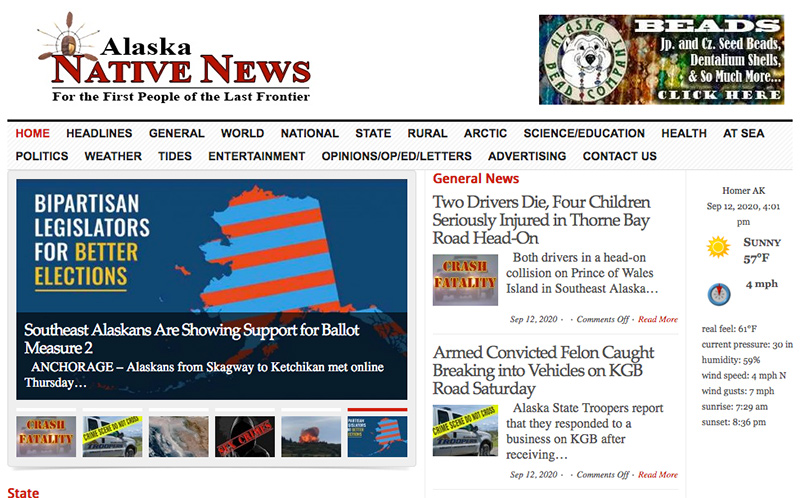 Alaska Federation of Natives is the largest statewide Native organization in Alaska. Its members include 175 federally recognized tribes, 155 village corporations, 11 regional corporations, and 12 regional nonprofit and tribal consortiums. AFN's mission is to enhance and promote the cultural, economic, and political voice of the entire Alaska Native community. Featured here is their news section.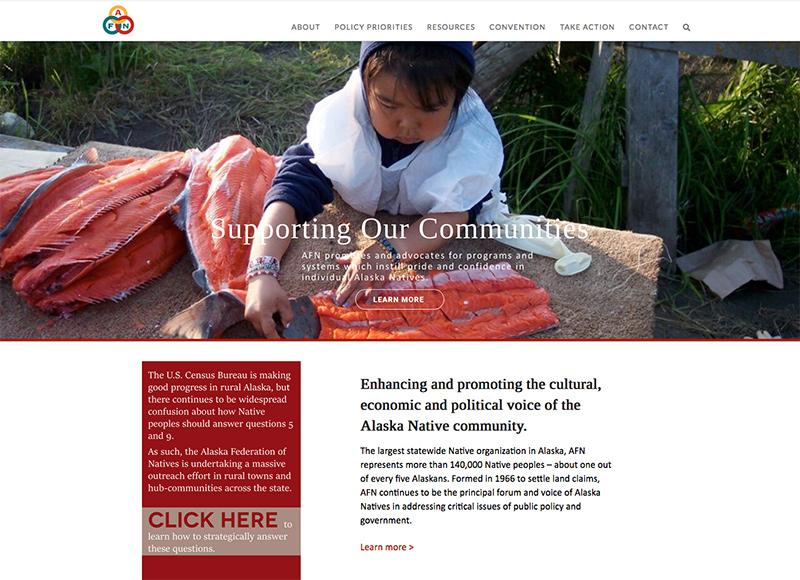 Juneau Empire is a daily paper that publishes broadsheet and online news for the Southeast Alaska region. Founded in 1912 as the Alaska Daily Empire, the long-standing mainstream newspaper features an entire section devoted to current events and community happenings important to the Alaska Native community.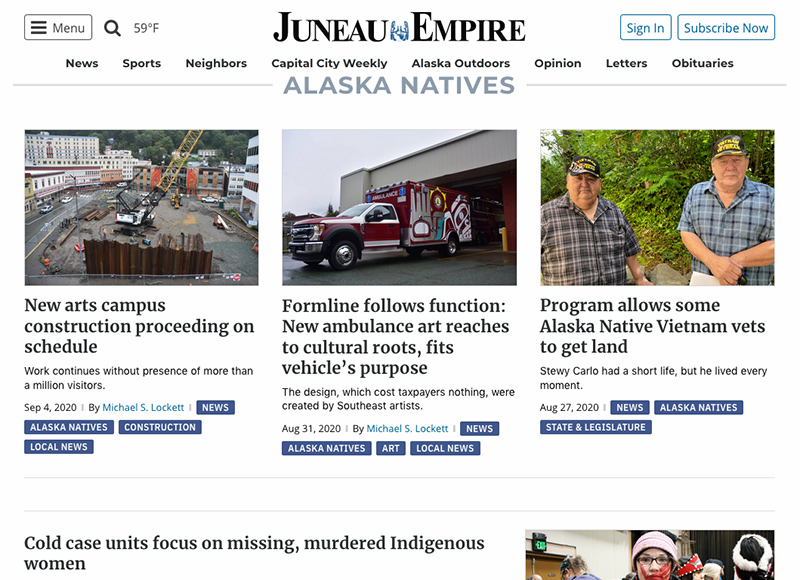 Rising Indigenous Voices Radio or RIVR is a free internet radio station that streams the top modern Alaska Native, American Indian, and First Nations artists. As a member of Koahnic Broadcast Corporation, their mission is to be the leader in bringing Native voices to Alaska and across the nation.